Playa Marsella, tropical bliss on
San Juan del Sur's most beautiful beach
Where is Playa Marsella? Why right next to Playa Maderas!
It is really in the same neighborhood.

Playa Marsella is less well known than her sister bay of Playa Maderas
and is the quieter beach. With a long, white sandy beach stretching from one end of the bay to the other, Marsella is strikingly beautiful.
And the large rock formation in her bay is her well known vista.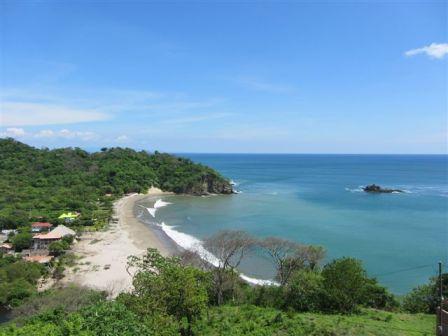 Playa Marsella is located just north of San Juan del Sur.
It is only about 10 kilometers from town though a 15-20 minute drive depending on road conditions as the Chocolata Road
(aka, the Coast Highway Road) is a dirt road in the dry season and a muddy road in the rainy season. Drive down the Chocolata Road just like you are heading to Playa Maderas, passing Marsella Valley Park .
You may want to stop for a round of Frisbee Disk Golf or a walk along the river on their nature trail to see some howler monkeys and parrots.


At the last empalme, (fork in the road), Playa Marsella is the road on the left while Playa Maderas is the road on the right. The river empties into the estuary at Playa Marsella and there are always lots of birds along the river.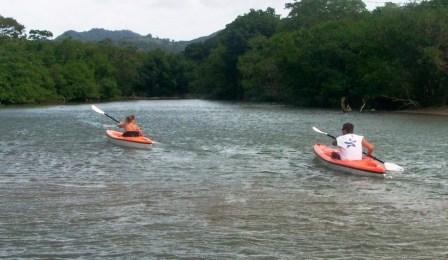 Is there surfing at Playa Marsella, not really, just a beautiful beach to enjoy swimming, walking, kayaking, horseback riding and maybe a panga boat ride to check out all the little coves along the coast, or do some
Sailing & Whale watching and to catch sunset from the water.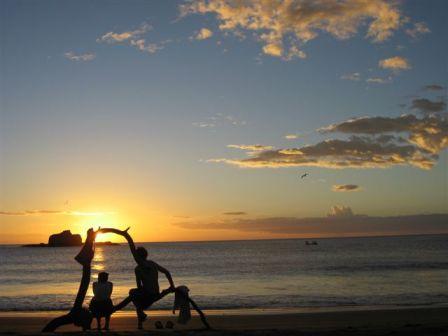 Right at the mouth of the estuary is Concha's Bar
and Restaurant with cold beer, good fresh seafood and great views of the Marsella beach 



If you want to stay someplace quiet and tranquil outside of town there are a few Accommodations in the Playa Marsella neighborhood.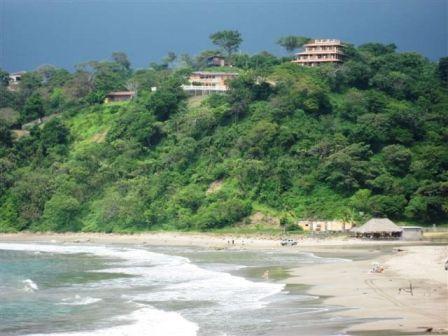 And, there is a little market in the neighborhood,
Angelita's which is located on the Chocolata Road. She has all basics, beer, rum, rice and beans, so if your renting a house you will want to stock up in town at the Mercado and then hit Angelita's for re-supplying.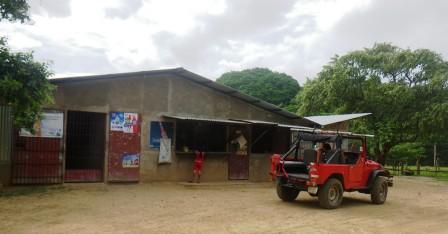 Playa Marsella, enjoy the best of sunsets and the tranquil setting!
Copyright 2010-2017 San-Juan-del-Sur-info.com  
  Design by Phoenix Rising of Hart, Behrens & Associates