Real Estate for sale San Juan del Sur
San Juan del Sur, our cool beach town, that's rapidly putting itself on the map as Nicaragua's most important lifestyle destination.
With real estate for sale from ocean view lots overlooking the horseshoe bay, eco-inspired ranchos in the hills, upper-end homes on high bluffs or low key property close to surf breaks, there's something to suit everyone.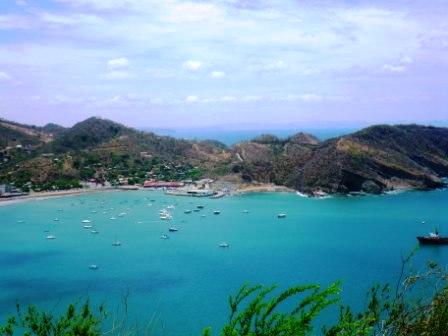 So….ever dream of living in the tropics? Living life in a jungle and watching sunsets over the Pacific Ocean? Then it is time to check out San Juan del Sur real estate for sale!
What with exquisite views, dramatic headlands and sandy coves that will draw your attention to nature at its best. Then discover the vibrant surfing scene, the recreational opportunities in the interior, the seafood restaurants on the sand and the welcoming personality of a small fishing village set on a perfect crescent of sand.
Over the years nomadic surfers from California, retirees, US and Canadian snowbirds, Europeans, artists, and even the occasional celebrity have snapped up property and put down roots, making way for a growing expatriate community. But despite the snazzy homes starting to dot the hillsides, the region remains casual and unassuming.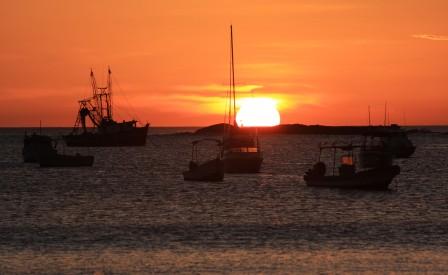 Living in Nicaragua is a lifestyle.
The cost of living down here is very reasonable….you can enjoy dinners out for $20-$30 dollars for 2 people, including drinks!
You can have the luxury of a daily housekeeper for $25-$50 dollars per week and you can have a full time worker, (gardener and handyman) for $40-$60 per week!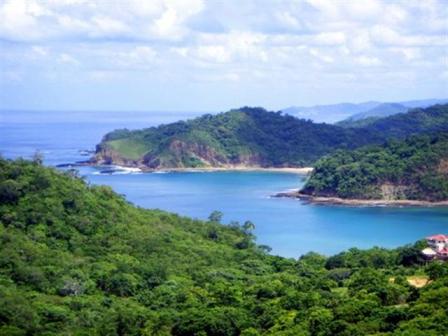 San Juan del Sur is still an early-in real estate destination. Asking prices for lots, condos and homes in San Juan are consistently lower than other popular coastal locations in Costa Rica, Belize or Panama.
Check out our real estate listings to find an investment property or explore your retirement options or find a vacation home.
Rancho Cecilia Nicaragua
Awesome opportunity! Eco-rancho nestled in the jungle close to Playa Maderas and San Juan del Sur.
Four homes on 2.5 manzanas, fully "off the grid" with solar panels, wind generator and battery banks for all electrical needs. Ranked as one of the top accommodations on Tripadvisor in San Juan del Sur as a surf Eco-rancho.
Run it as a business, surf and earn income while meeting interesting tourists from around the world.
Or, live in the main house and do long term rentals on the other homes to earn some income.
Or, just retire and enjoy the rancho with an extended family and friends.
Lots of room to expand, to build more units, a yoga studio, put in a swimming pool, or do more farming.
Fruit trees and vegetable gardens, views of Marsella bay from the main house and lots of wildlife. 
Owner financing is possible. 
Asking price of $485,000 with owner financing (with clear title and First American title insurance)
www.ranchocecilianicaragua.com
Empalme a Las Playas
This almost 2.5 acre property has road and river frontage, located at the junction to Playa Marsella and Playa Maderas. It is strategically located on the only public road to those two beaches in a natural jungle setting. Great commercial opportunity or residential paradise.
This is unique family compound, 4 of the bedrooms are not attached to the main house and the living area is separate as well, making this ideal for privacy, family retreat, yoga retreats, vacation home or surf lodge.  It is within minutes walk to three pristine northern beaches. This property can be sub-divided
There is still plenty of property to build homes or expand the current theme. The property is currently being used as a B&B; highly rated on TripAdvisor.
Asking price of $260,000

Living in San Juan del Sur Nicaragua…it's a lifestyle!
Copyright 2010-2017 San-Juan-del-Sur-info.com  
  Design by Phoenix Rising of Hart, Behrens & Associates